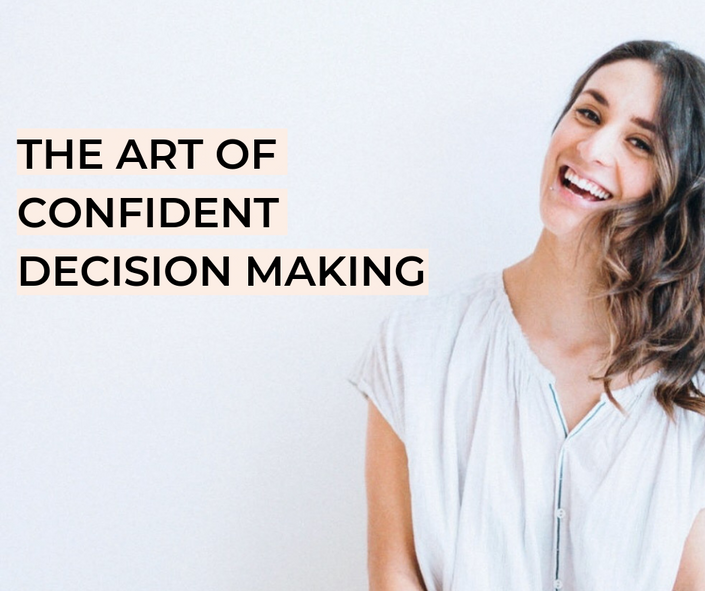 The Art of Confident Decision Making
Unleash your inner confidence, become irresistibly independent & release anxiety!
Build your confidence
Find your independence
Create boundaries
Say NO
Step out your comfort zone
....it all starts with
The Art of Confident Decision Making
Being codependent and needy is exhausting.
Always seeking out reassurance and validation from those around you.
"I wish I could just make a confident decision on my OWN!"
I hear you and I've been there. All you want to do is rediscover your independence, all while showing up 100% in your relationships and friendships...because lets face it...thats speaks CONFIDENCE!
Feeling stuck? Your mind is spinning at a million miles an hour but you feel stuck. You constantly find yourself playing this endless game of tug-of-war with anxiety and self doubt. You're left feeling trapped because you really want to go and do that 'thing' but anxiety and fear seem to be blocking the way.
Decision making is tough so you lean on the opinions and reassurance from others because thats easier.
But is it?
Are you tired because you're always saying yes to others but not yourself?
Are you done with the need for reassurance and lack of confidence?
Are you over giving in to anxiety and allowing it to make decisions for you?
I get it. I've been in that place feeling like I just can't make a decision for myself. I was needy, clingy and codependent while being heavily reliant on my partner and my friends to make decisions for me. I was so fearful of other people judging me and scared of failing that my decision making process got stunted. I became a serial people pleaser which led to me losing my confidence and my independence.
But three years ago this all changed and I finally learned some incredible decision making processes that unleashed my confidence, helped me find my independence and most of all, disempowered anxiety!
And now it's going to change for YOU too...
Introducing
The Art of Confident Decision Making
a step-by-step process that will guide you in making wildly confident decisions.
In 'The Art of Confident Decision Making" online course you will:
Learn the practical steps in decision making
Gain certainty and clarity around saying NO
Discover how using your VALUES can support you in stepping out your comfort zone
Clearly understand yourself and who you desire to be
Uncover whats holding you back from making concrete decisions
LET GO of those very things holding you back
See how making confident decisions will lead to you becoming irresistibly independent!
...and so much more!
CAUTION: You may just lose anxiety, worry, stress and frustration in the process...
So let me ask you,
What would your life look like if you no longer needed validation to make decisions?
What would it mean to you to be able to say NO to the things that no longer serve you?
How will it impact your relationships and friendships when you step into confidence?

If you are sitting there thinking "I really want to dive into this course and learn all the processes to make confident decisions"
BUT you're also wanting to get reassurance from your partner, friend, parent, aunt or your next door neighbour's cat's owl...
..then this course is 100% for YOU!
What do you get?
9 modules that include 3-4 lectures that detail this processes & exercises.
Incredible worksheets that will guide you through the course and your growth.
A private Facebook group where I will be supporting you and celebrating you.
....and the best part is you will discover ways to unleash your inner confidence and rediscover your independence!
What do we cover in the modules?
Module 1: Decision Making Blockers
Module 2: Letting Go.
Module 3: New Beliefs & Gearing up for CONFIDENCE
Module 4: Clarity on WHO you are & WHO you want to be
Module 5: Begin to discover your VALUES
Module 6: Filter out your TOP values
Module 7: Use your values to make DECISIONS
Module 8: Decision Making Language
Module 9: Procrastination Prevention
It's going to be an amazing journey for you.
"I finally feel like I am ruling my own world. I don't second guess myself and I am way more daring than I used to be" - Kenya
"I feel amazing, like I am myself again and living in alignment with my values. Writing my letters of forgiveness has made me feel SO good and given me so much clarity about who I am" - Frederique
"I'm there. I am her and it feels incredible. I couldn't have done this without you" - Amanda
This course is for you if:
You're tired of seeking out the opinions of others.
Its time to let go of the stories anxiety is telling you.
Your boundaries have been pushed for too long.
You're exhausted from saying YES to everyone all the time.
Co-dependency is negatively impacting your relationships and friendships.
Its for you if you're ready to:
Start saying NO to the things that no longer light you up.
Begin stepping outside your comfort zone.
Rediscover your independence.
Understand what your values truly are.
Create new beliefs that support your confidence.
Your Instructor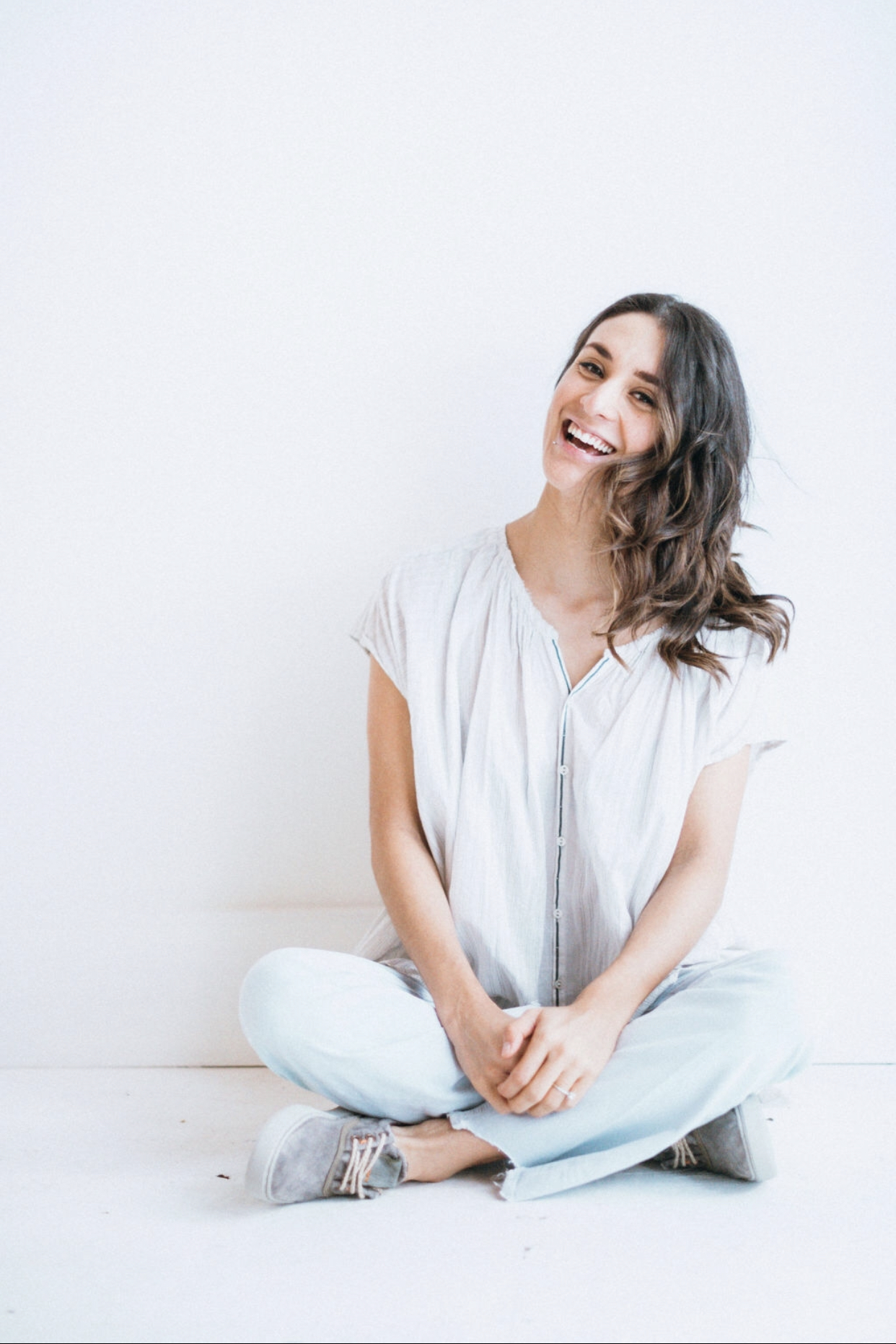 Natalie is a mental health advocate, self care extraordinaire & lover of 90s dance hits (vengaboys anyone?!). Natalie's experience with anxiety, relationships & mental health led her to build a successful global coaching practice that provides women with the frameworks they need to build habits & mindsets that cultivate confidence & disempower anxiety. Natalie is fierce and 110% committed to helping women relearn how to be independent within their relationships and how to jump feet first out of their comfort zone.
"We have to be comfortable getting uncomfortable, because that's where confidence is" - Natalie Carranceja, Anxiety & Confidence Coach
Frequently Asked Questions
When does the course start and finish?
The course starts now and never ends! It is a completely self-paced online course - you decide when you start and when you finish. (NOTE: Special discounts are only available as an early bird bonus)
How long do I have access to the course?
How does lifetime access sound? After enrolling, you have unlimited access to this course for as long as you like - across any and all devices you own. PLUS you'll get all the updates as they happen!
What if I am unhappy with the course?
I would never want you to be unhappy! If you are unsatisfied with your purchase, contact me in the first 30 days and we can discuss a refund!
I CANT WAIT TO SEE YOU IN THE COURSE!